Afternoon all!
I bought my first bike a couple of weeks ago, never heard of the CB500 before this one came up at a bargain locally.  It's a '94 CB500R with 35k from new, partial service history, 2 keys and 2 original owners cards.  Story is, the previous owner accepted as a trade-in at the motorcycle dealership he works at and had planned to turn it into a cafe racer, he then loaned it to his friend for a couple of weeks last year, but it just laid up in his friends yard until a couple of weeks ago.
Here she is in all her glory: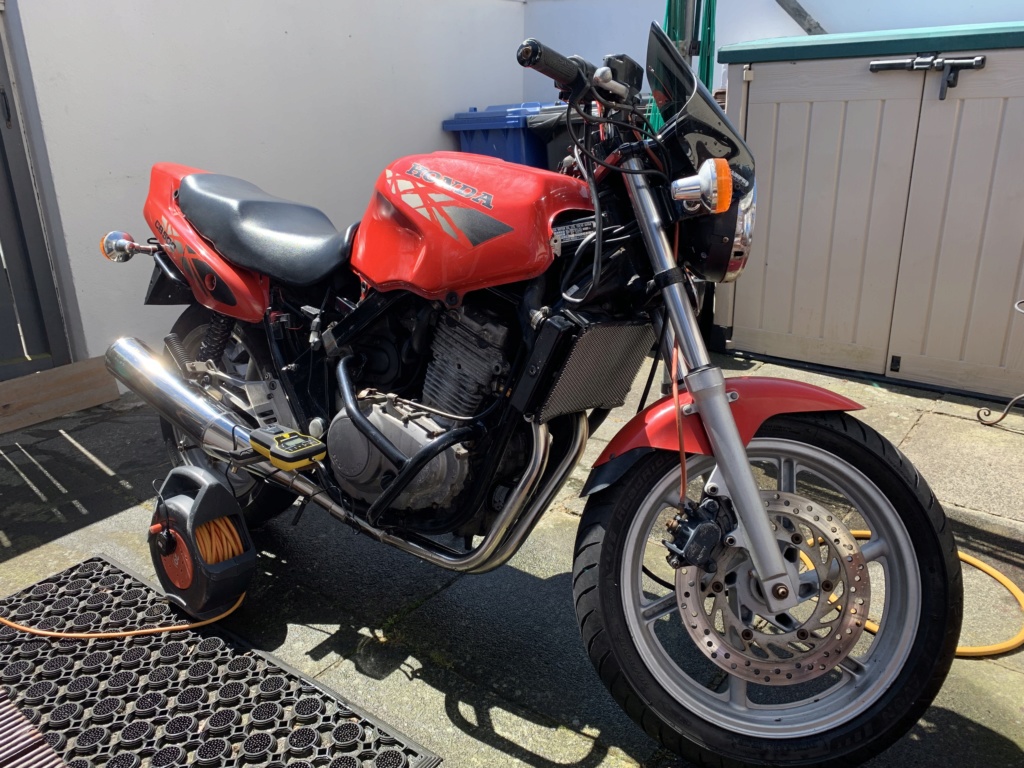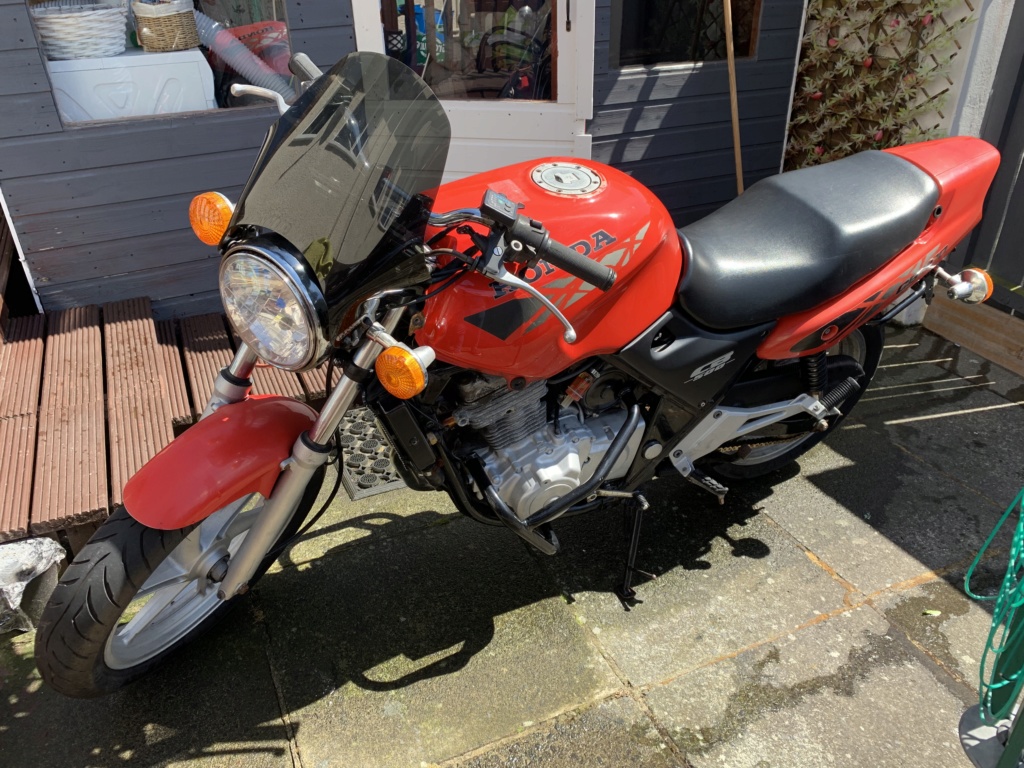 I bought it knowing that it was going to be a project, and a labour of love as the bike is a non-starter.  The bike was fully serviced before it laid up last year, which included a battery, plugs, oil, fork seals etc. 
Originally when I got it home the bike was dead, not even click when engaging the start button.  I took a gamble and bought an oximizer for the battery just incase it could be recovered - and according to that it's fine and holds charge, I then changed the fuses in the started solenoid which were rusted, drained the tank and carbs of old fuel and replaced with new, got rid of any crud on the side stand and clutch switch connections.  Now the bike will turn over slowly 3 times, pause for a couple of seconds, turn over once, pause for a couple more seconds, and the turn over 3 times again etc.  I've tried rocking the bike back and forth in 2nd gear aswell to try and loosen the starter, but still won't fire up.  I thought it may be caused by the battery not supplying enough power, as it was only turn the bike over if it's above 12.5V, any lower than that and I just get a click.  Would a new battery be worth picking up?  I've yet to check the plugs, so wouldn't rule those out yet either.
Any advice is much appreciated!  Also, if this is in the wrong section please feel free to move.