So I've just been generally messing about with my bikes as I'm resting from actually riding, history of gendarme with radar gun and my velocity ho-hum. Cleaned front brake caliper and freed up pistons therein, found what I think is looseness in the gbox sprocket (still waiting for advice on that in maintenance guys) and then thought "Haven't taken the carbs off for ages, why not?"
I found this when I took out the air filter: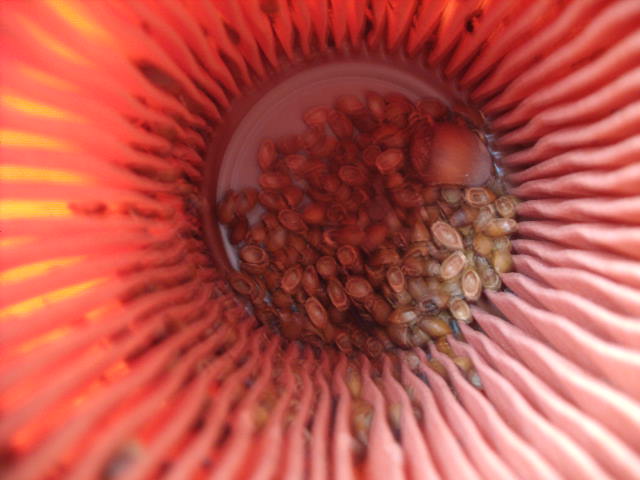 They are yew berry kernels from the tree just behind my garage, I think the mice have been having winter raves in there! They've even stuffed them in the pleats in the filter and chewed through it just to make sure I have to replace it the wee swines. 
Good job I looked!
Have fun, I can't 'til July, Dave.