Hi there, i've been using forum since long and thank you to all those people i've learn a lot, and i think it's  the time for me to do the same, hope you enjoy.
I'm transforming my cb500 into a "cafe racer", particulary i don't like to use that word, i prefer to describe it as my own style. I bought it with 40k km, and was sitting since 6 years in a garage, the bike was in pretty good chape just needed a little bit of maintenance. Once i got it runing good i started to imagine what i wanted to do with the rear. In my country Spain it's a pain in the ass to modify the subframe, so  did not had in mind to chop the rear and weld anything, because in order to be road legal you have to go to an engineer and then do a formal proect, blablaba.... 1000 euros in order to be legal.. good luck..

So i wanted to do something that i could easily turn back to the original bike.
 So i cut the seat suport and i drill some holes in order to be able to mount back again if i wanted to return to the original. Then i made a fiberglass seat pan that could fit the original seat lock. After 3 attempts i did. On this picture it appears the first attemp, the third one was way better and straight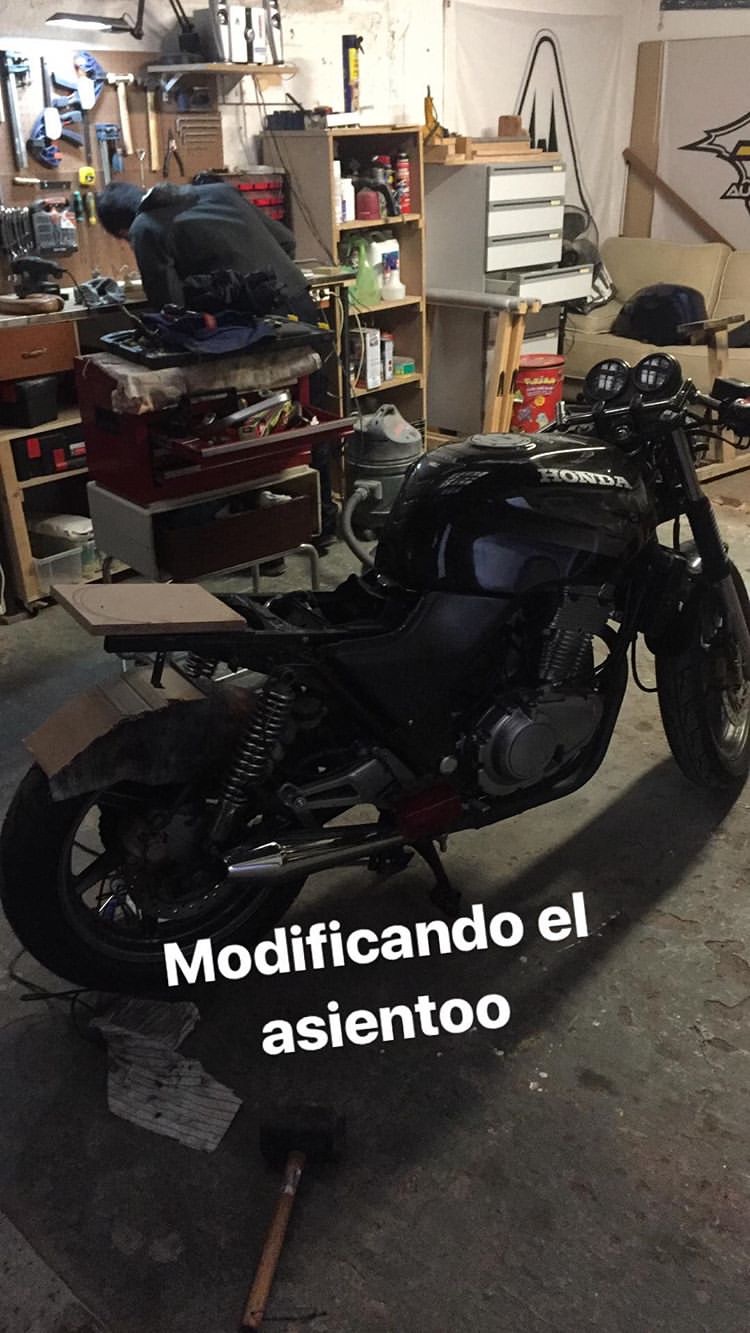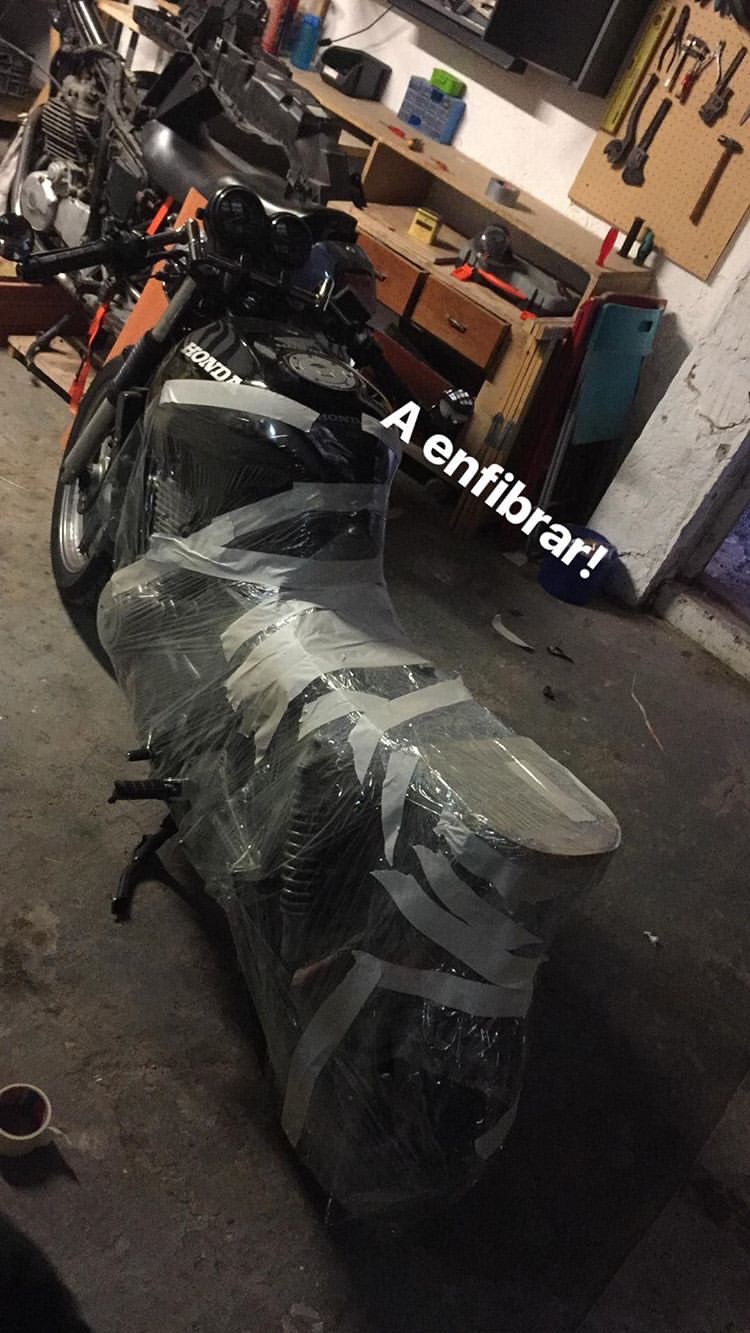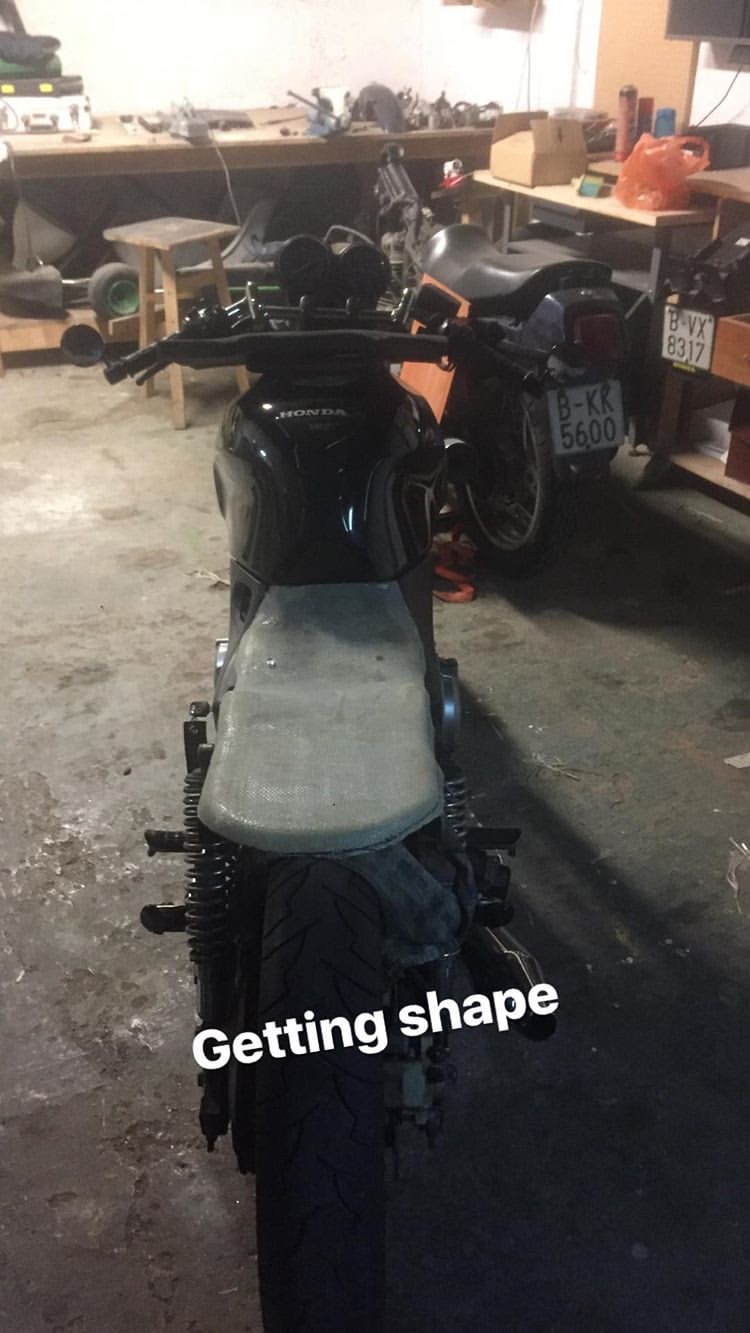 Last edited by Zakrov on Fri 18 Jan 2019, 10:39 pm; edited 1 time in total