I bought a set of Oxford P50 panniers for my trip to France. 
Each pannier has a carry handle plus a detachable shoulder strap. A pair of 'huge' inserts to stiffen and hold shape (the 'V' shape lower left). Also a pair of what seemed huge dry bags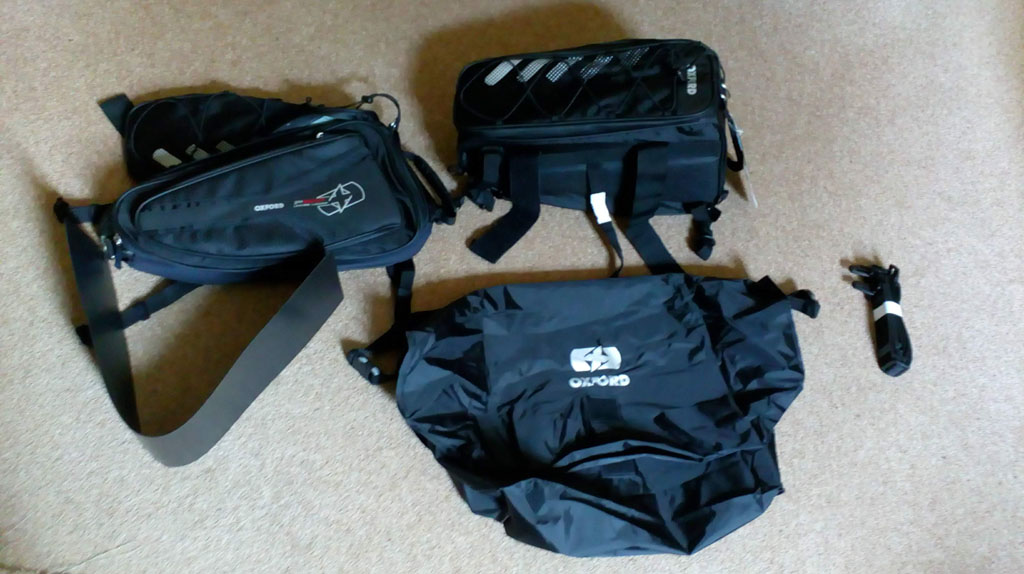 To my surprise the dry bags were a good fit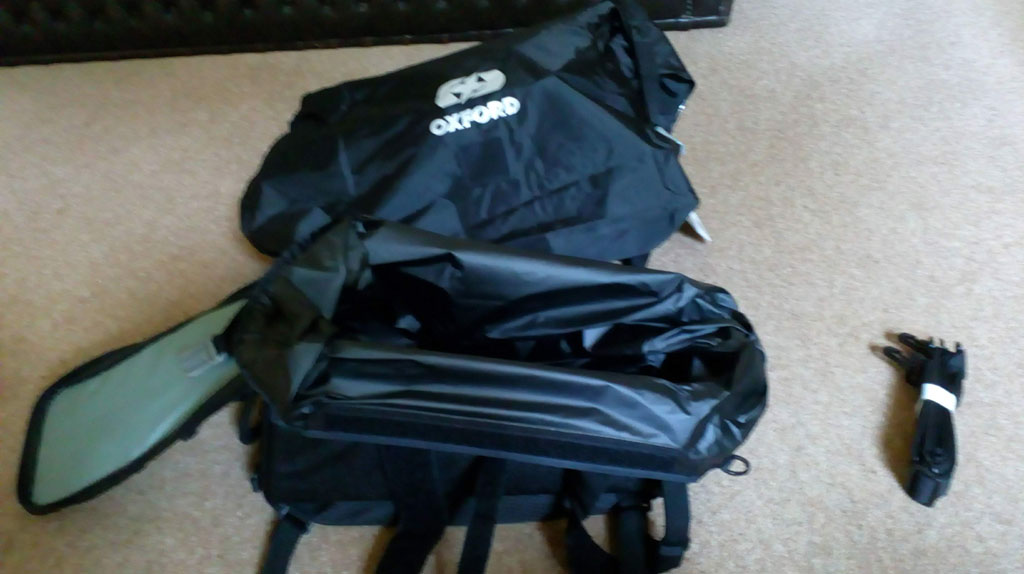 Also a bungee type cords on top for extra storage.  For me it'll be a rain suit for easy access.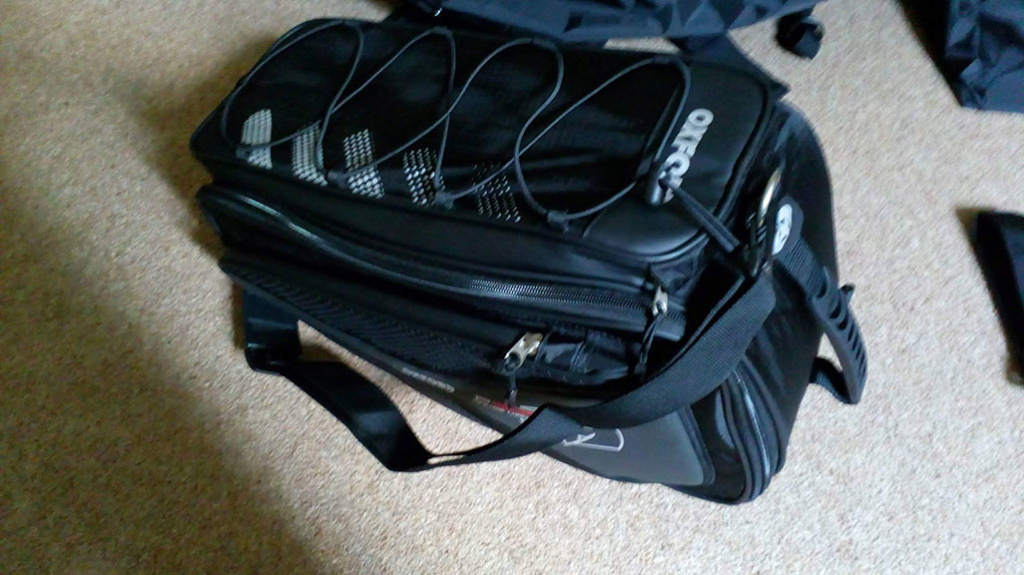 It sits well on the bike and I think the proportions are right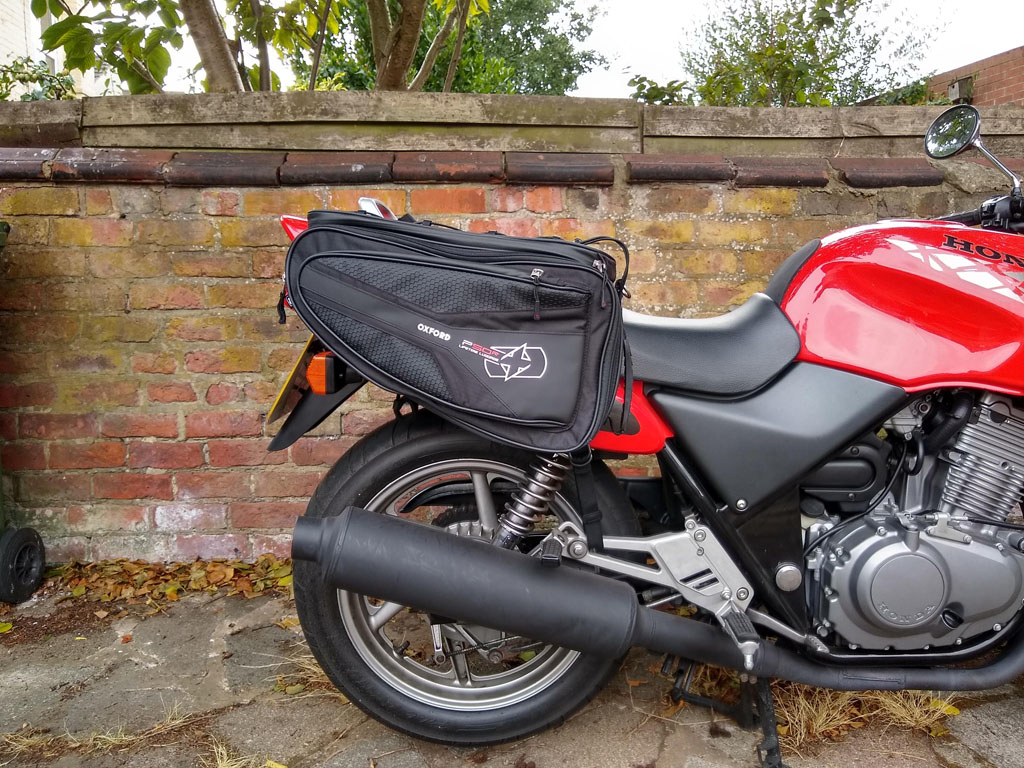 In addition to the velcro straps (two over the seat and one under) there are three webbing straps on each pannier with double D buckles.  The webbing passes through a D ring so can be romoved if you prefer to use bungee cords.  One at the lower front which reaches the foot peg hangar. One to the rear top which I fastened to the grab rail and one below that which I fastened to the under seat cargo/bungee rail. A neat feature is a thin strip of velcro on the end of the webbing which wraps round and fastens to tidy up the loose ends. There are also spare black plastic D rings front and back for Bungee cords.
While the position of the panniers suited me sat in both rider and pillion positions, the panniers would probably want moving back for someone with shorter legs.  I decided on the more forward position keeping the velcro straps on the seat.
Though not obvious in the pic there is clearance with the indicators to allow the pannier to go further back ...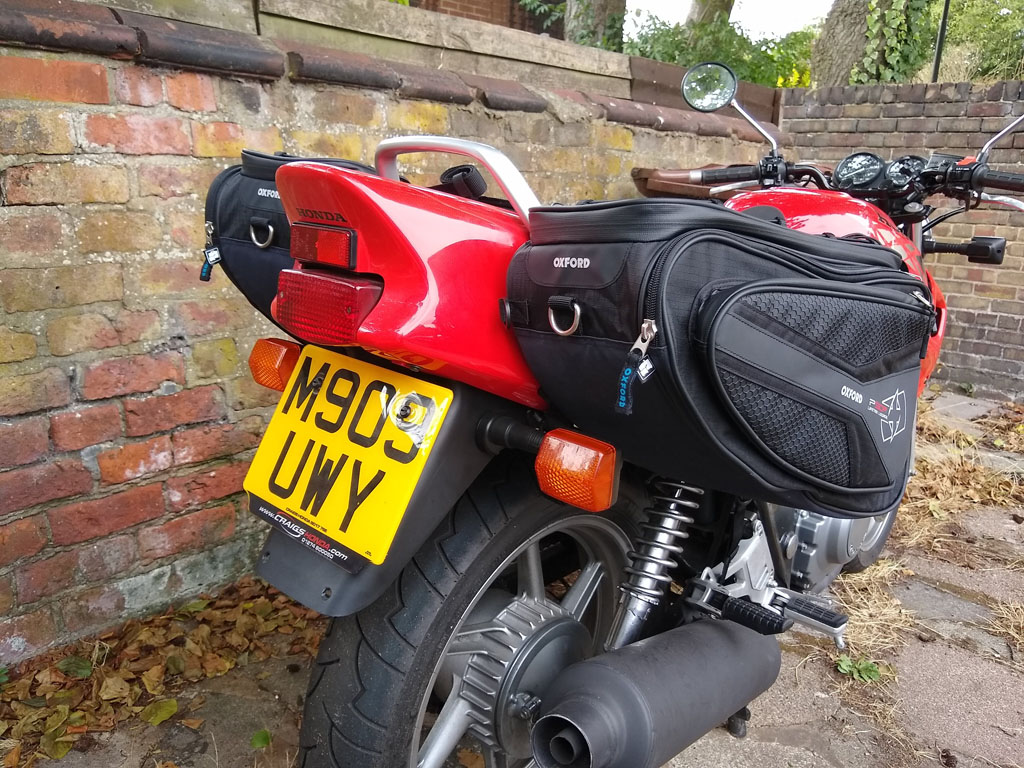 ... as can be seen here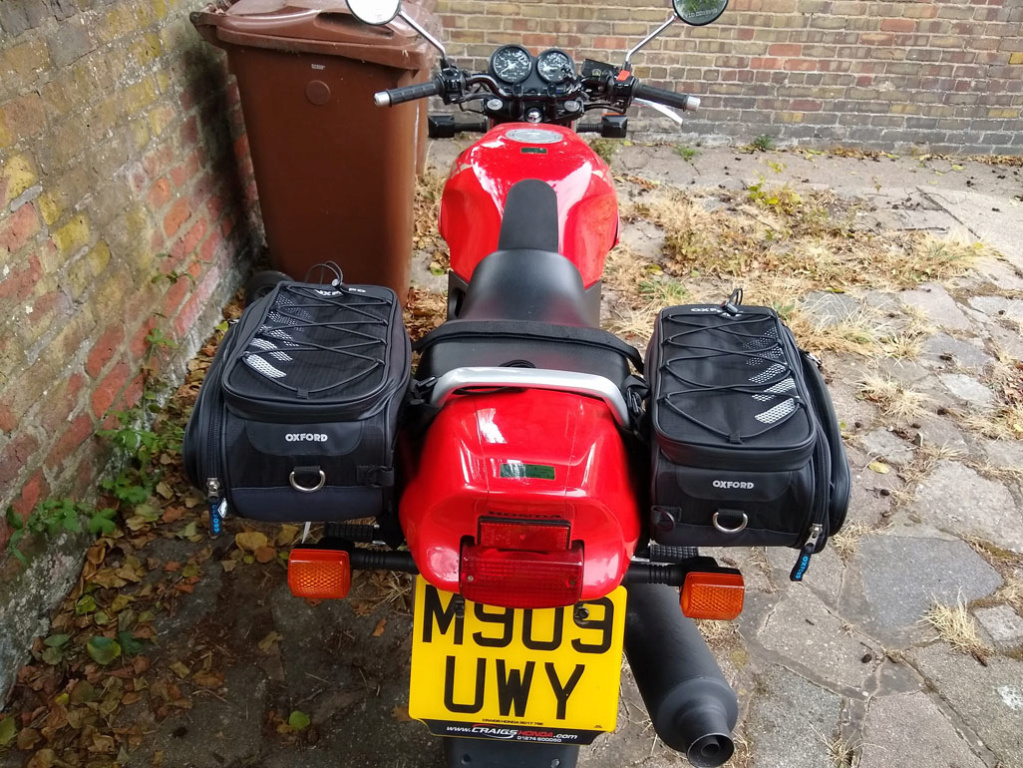 The hardest part of the whole job was getting the inserts in below the red lining and zipping it up.  You won't think so at first but they are not too big and do fit in with a bit of work.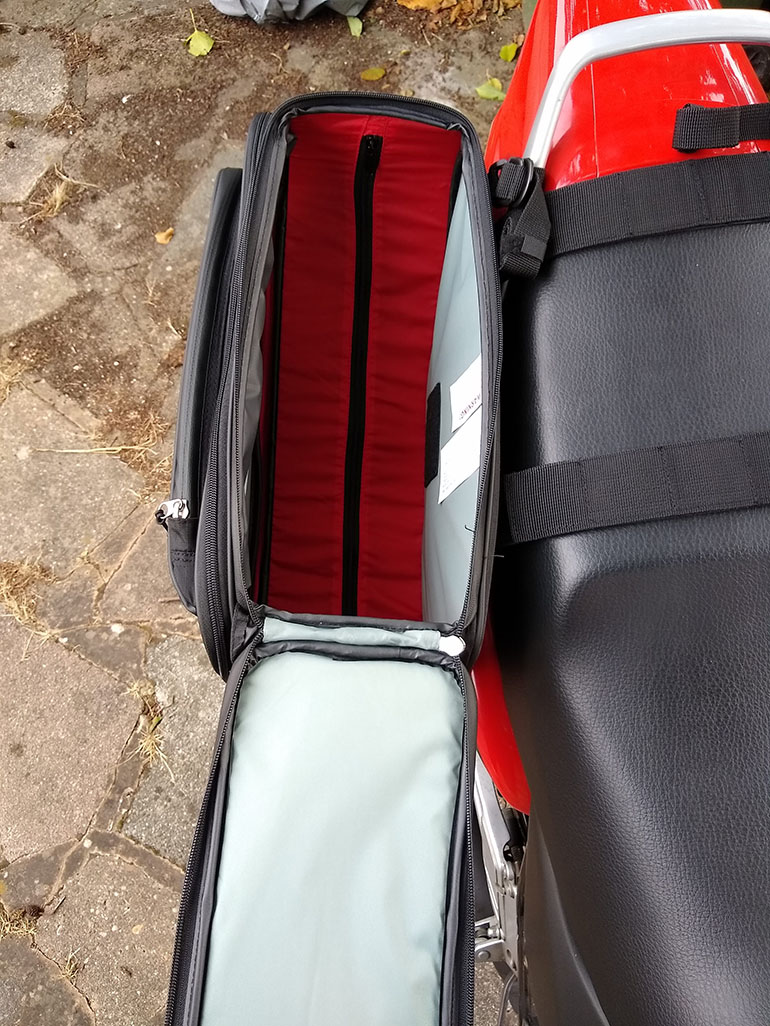 My first impressions are positive and I am sure they'll do the job nicely.  The proof really is packing the panniers and taking them to Vendee in France, I'll let you know how I get on with them and how they cope...