Hi fellas, 
Chris from Lewisham here.  Bought a CB5 about a year ago as a "spare" bike to add to my fleet of four (currently).  ...but I've come to the conclusion that I get more 'smiles per gallon' from the CB than any other bike.  Just loving it right now.  It's like a wolf in sheep's clothing... (well ok maybe more like a jack russell in a Val Doonican sweater)   

     I often ride the lanes of sunny Kent and tend to ride in the sweet spot at about 7 or 8 but love really wangin it up to the limiter.  I almost never get beyond 3rd apart from for economy on the motorways.  Took it round Brands the other day.  I'm no racer but not a single bike overtook me on the corners (I was actually overtaking Fireblades and Gixxers)... but they absolutely caned me on the straights lol!  These little bikes seem like the most underrated bikes out there.
Here's a pic from the dealer I bought it from.  Late 2002 and it'd done 17k and had new BT45's and an aftermarket screen.  All original as far as I can see. Chuffed.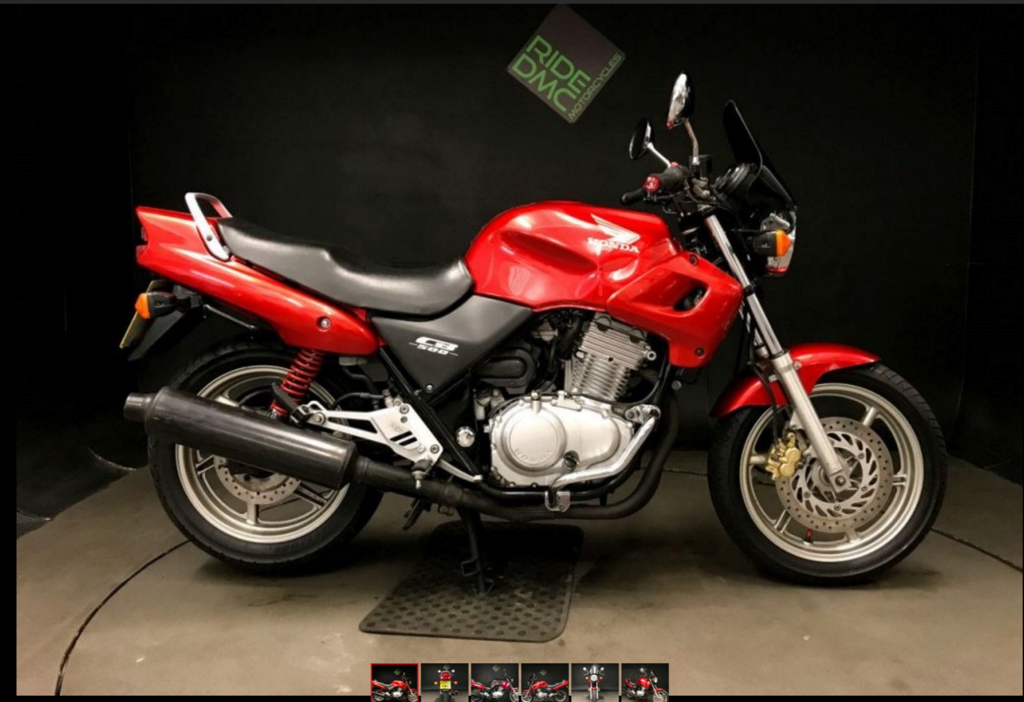 Here's me overtakin a Fazer...