I've noticed over time, especially on longer rides and straight roads that my left arm felt more "elongated" than the right. I really became aware of it on my roadtrip where I could actually see that the top yolk seemed off, with the left fork cap looking to be above the right one (yolk tilted to the right) while going straight.
It hasn't stopped me from riding 18,000km with the bike, but it just gets annoying, especially since the bike didn't have any major accident (few drops at standstill, and a light rub with a camping van). 
The visual impression suggests that the handlebar is not bent and that the issue lies somewhere else (which is all the more worrying...).
Here are 2 pics to illustrate a bit:
The first one shows how it looks like when it feels straight (from handlebar feel and visual impression)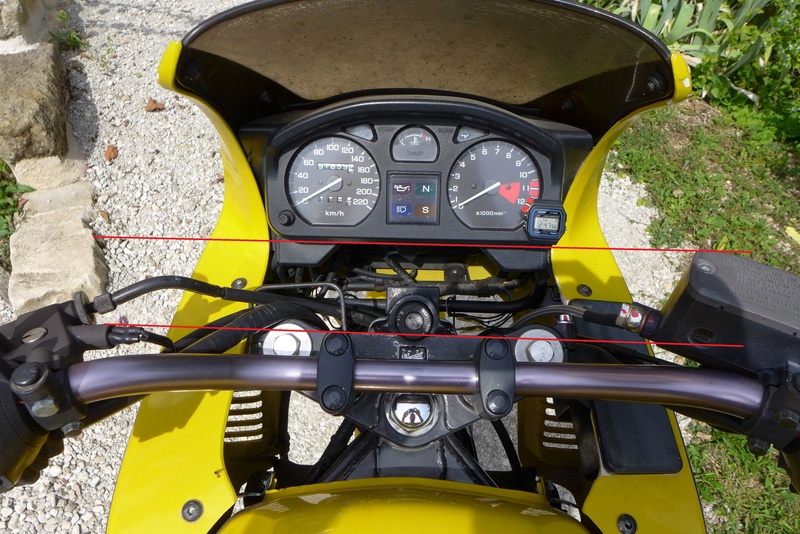 And the second one shows the front end when the bike is going in a straight line: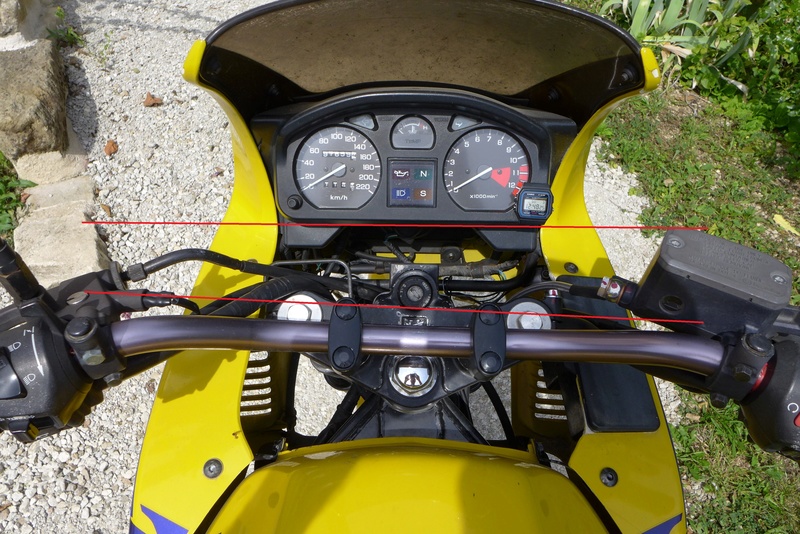 My only explanation is a bent fork or worse, the frame?
Any input appreciated.