I am selling my '95 Cb500 . I have owned the bike for just over 2 years and cant fault her. She was my daily commuter until I recently upgraded. The bike starts on the button and rides as it should and is in good condition for the age. I am only selling as I am looking to get a trails bike and apparently 3 bikes is too many. 
The bike has only 39K miles on it , which for these bikes is nothing. The bike is fully ready to run. I have done some work to the bike which is listed below: 
Headstock bearings replaced under 100 miles ago 
Front wheel bearings replaced under 100 miles ago 
Had new chain and sprockets, approx. 500 miles ago 
Both front and rear tyre replaced, see pics for tread. 
Oxford heated grips. 
The full exhaust was replaced by the previous owner so there is no ROT on the headers. 
I have also put a PIUG windscreen on which helps with the buffering on the open road. 
I also have a Beowulf Can and link pipe which I may include in the sale if we the price is agreeable.
I also have the official Hayes Manual which I will include in the sale 
The bike comes with a full years MOT 
Please contact me to arrange a viewing . 
Priced at £850.00 which I feel is correct for the mileage and condition. 
please see link below to he Gumtree Ad with Pics. 
https://www.gumtree.com/p/honda-motorbikes/honda-cb500-good-condition-great-commuter-or-first-bike/1263881128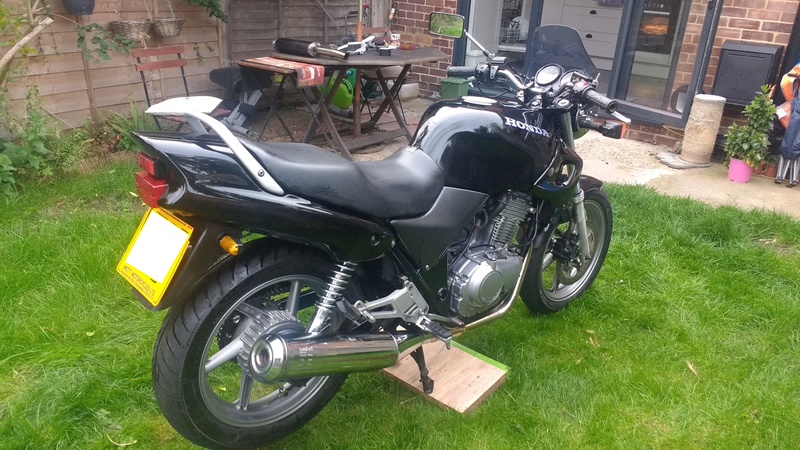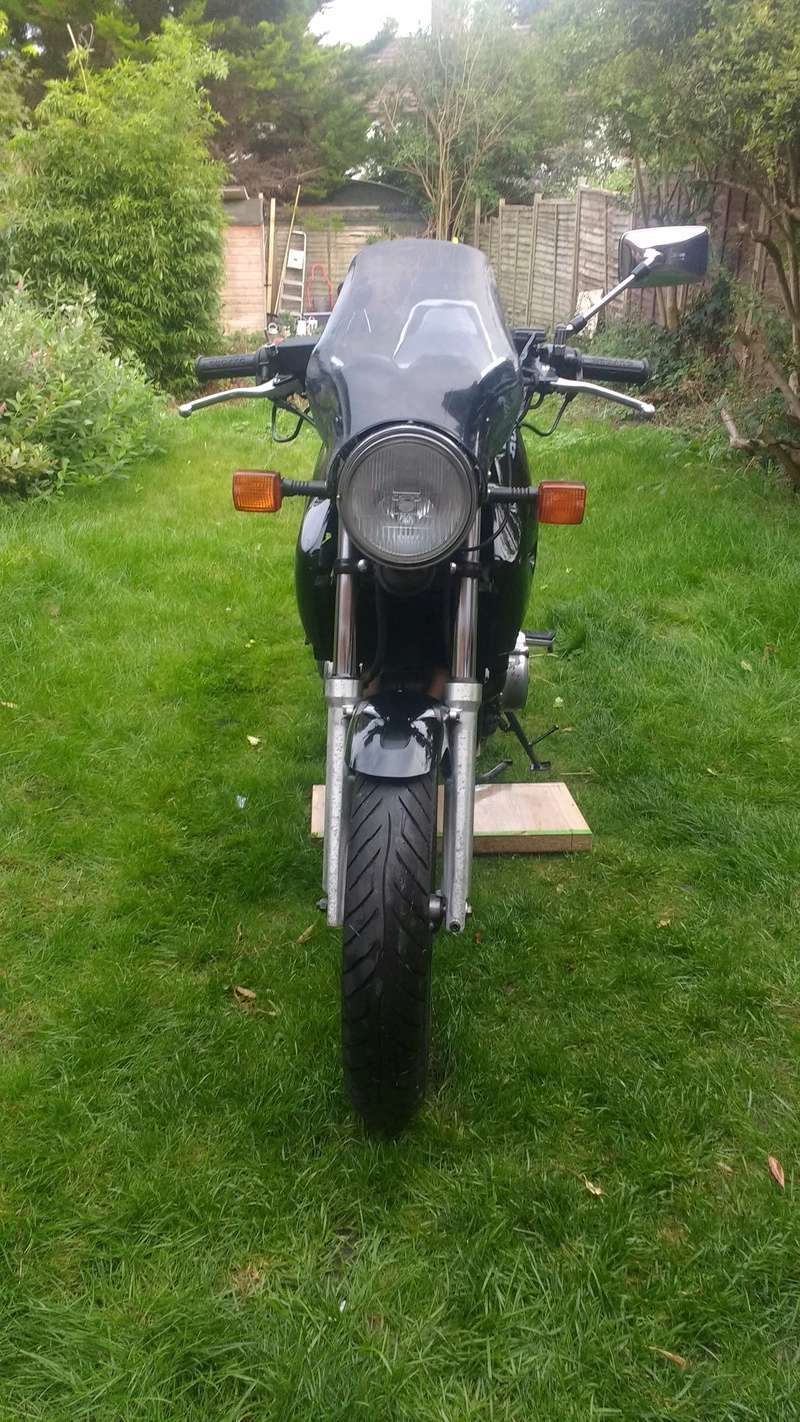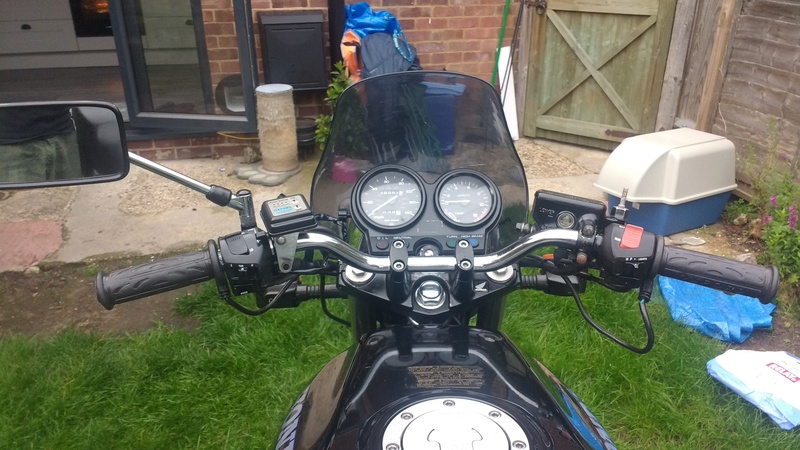 Last edited by Jim164 on Tue 29 Aug 2017, 9:28 am; edited 1 time in total (Reason for editing : pics added)