Hello everybody! I just found this wonderful forum and thought to share my little build project with you.
Some background first: I'm not that experienced biker, I've had my licence just for couple of years. I currently ride Triumph 2010 Street Triple. As I live in Finland, I needed something motorcycle related stuff to do while waiting for the winter to pass. Then one day I got a brilliant idea: Why not build/modify a new bike for myself and hopefully learn along the way how they function. I have pretty much zero experience with motors, but as I have cycling background, I'm used to tinkering with things with two wheels. Mountain bike brakes and shocks seems to be fundamentally pretty similar in motorbikes, just bigger - they can't be that difficult to figure out. Or that's what I'm thinking, off course I can be totally wrong about it

. After doing some research, I ended up wanting to base my build on CB 500 as they are pretty cheap, parts are easy to find, reliable and basically simple and easy to fix machines (or that's what other people have said in the Internets). So about a month ago I went to a local bike dealership and got myself a 2000 CB500. Why 2000? As I'm a bit intimidated with engines, I wanted a bike with low kms and good overall condition. That way I don't have to start messing with the engine unless I at some point want to. The bike I got has around 34000km's under her belt and what I've gathered, that means it's just properly run in. Other reason to get a newer bike was that it has hydraulic brakes bot front and back. I don't have any experience with drum brakes - I'm sure they work nicely, but just to keep things simple and more effective, I wanted my bike to have both brakes hydraulic. Also I don't want to spend enormous amounts of money to the build as it's totally new ground for me and it may end up just a disaster

Now that I had the bike, what to do with it? I'm not that into cafe racers, but I really dig the way brat style bikes and scramblers look, so that's the direction I wanted to take my build. I did a sketch of how the bike might look when finished, using catalogue images of stuff and just slapped them on a frame in Photoshop. Here's how it turned out:
And here's some images of the bike before the build: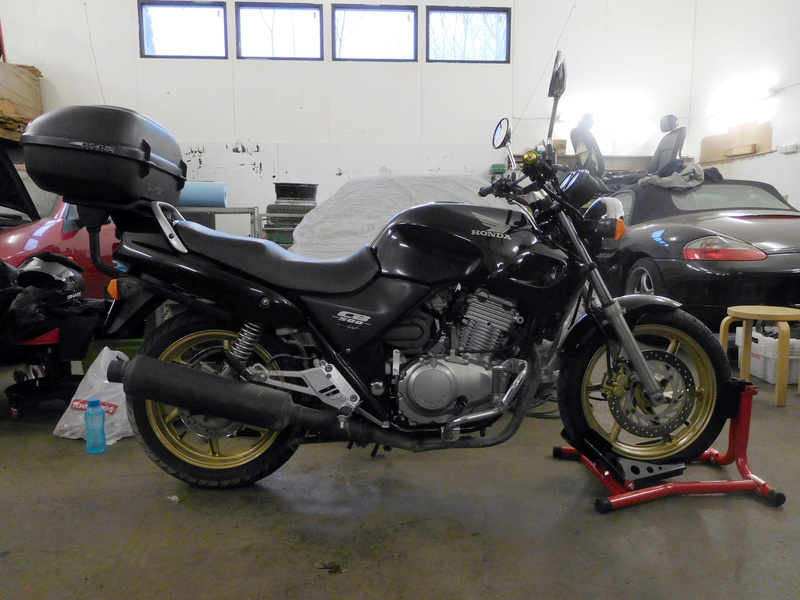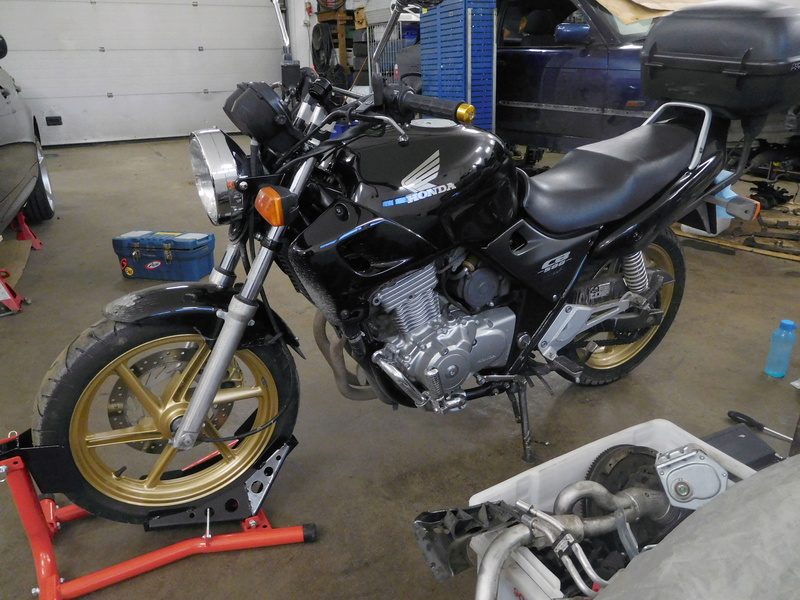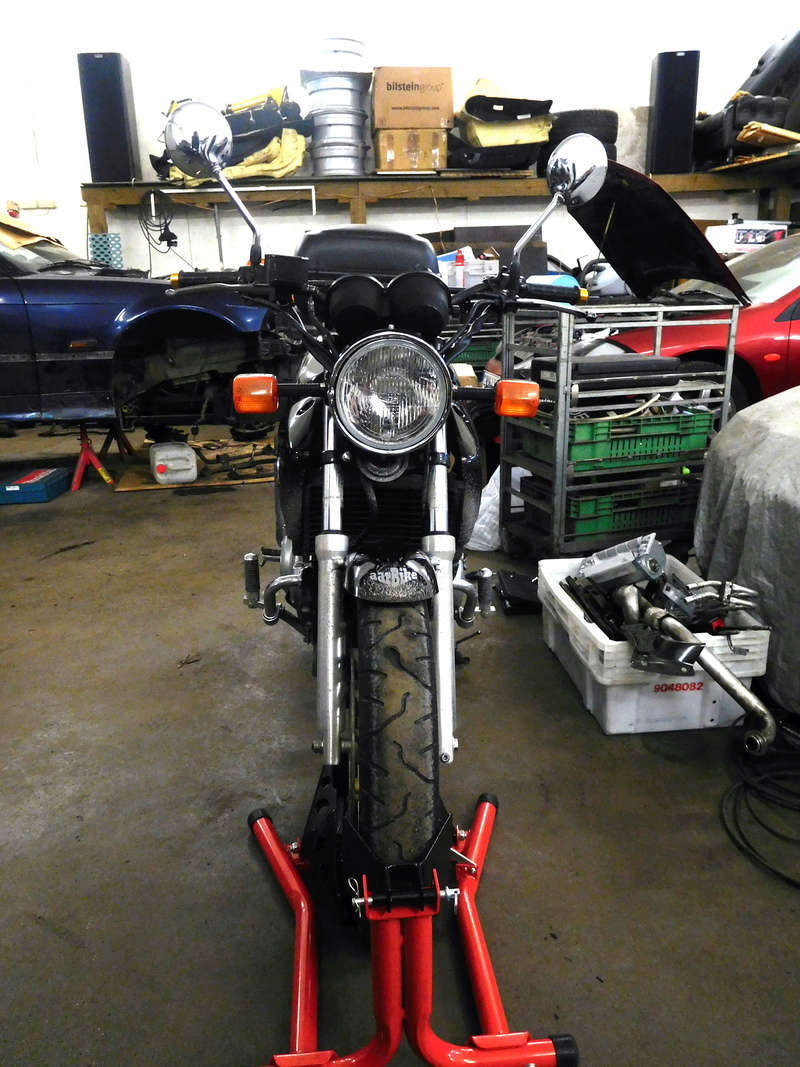 I'm planning also to follow the build on my Youtube channel and here's the first part. Disclaimer: I'm terribly sorry for calling the bike ugly, but that's just my opinion and as they say, opinions are like... noses - everybody's got one. So please take the calling it ugly with a grain of salt. It's not that bad

PS. Feel free to comment on anything and let me know if I'm doing something totally stupid.