Due to a change of plans I have a one piece single seat unit for sale, for the racers out there.
The item in question is the one tried on my track bike. It has a few scuffs where it's been on and of a few times and the two mounting holes next to the seat have been drilled. For some reason there is a small piece missing from the lower right hand edge, probably caught in the shock spring with the previous owner. As the pictures show it's in a pretty good condition, never used or painted.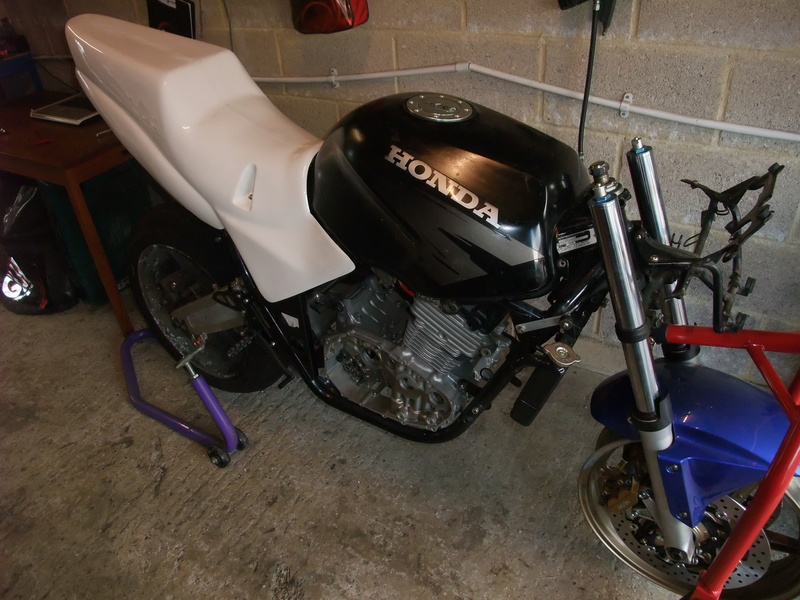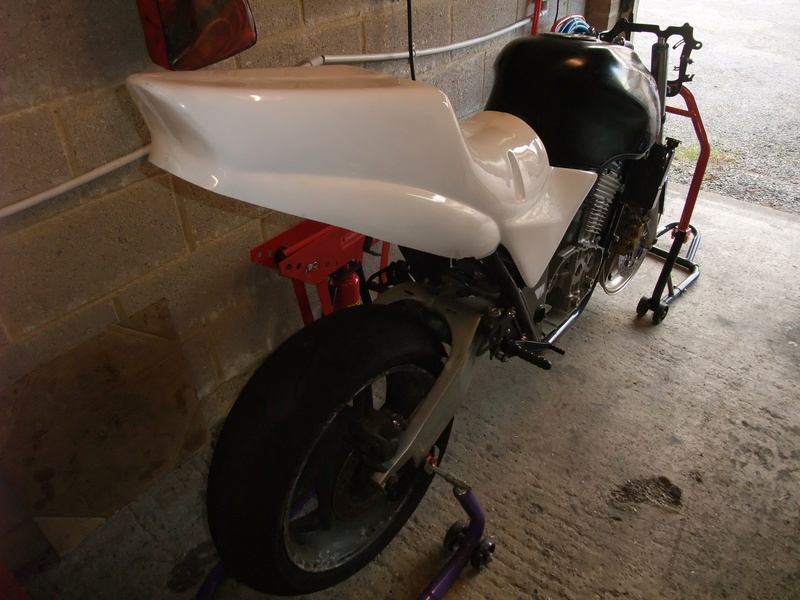 £40 collected from the Windsor area.