Hi everyone,
I'm Valentin, 25, currently in North-eastern France. I got my motorbike licence in mid-September, and finally got my first bike on the 1st of October, it's a 1998 (first registered in 1999) Yellow CB 500 S 
with 74,000km on the clock. The paint scheme is not my favourite, they went a bit too far in the 90's

, but I'll learn to like it.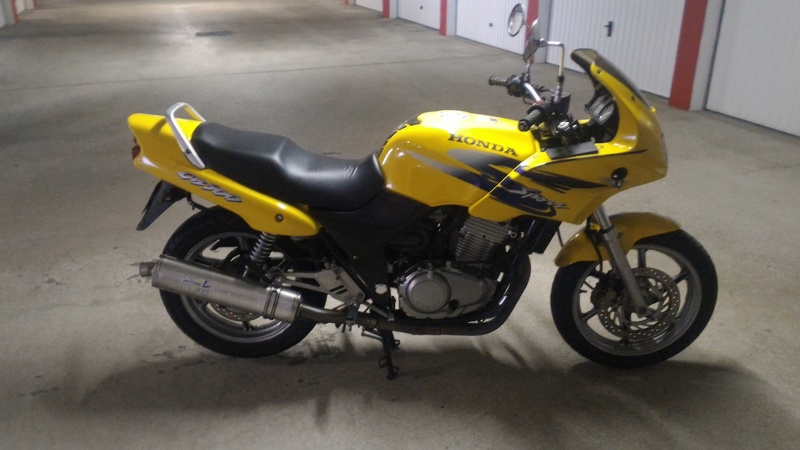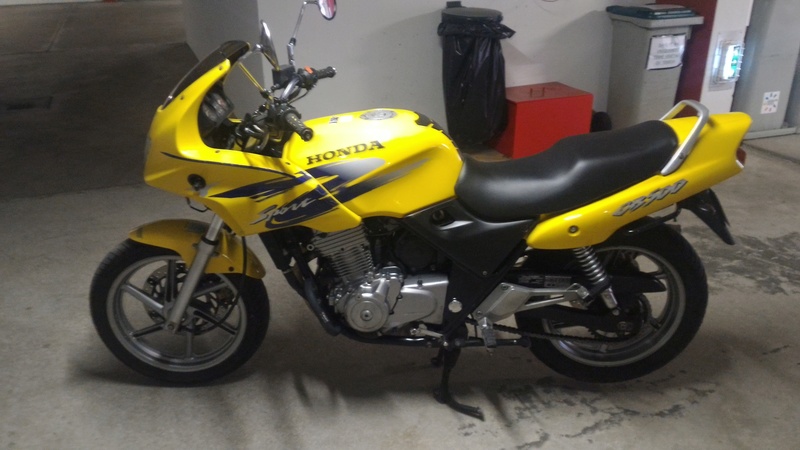 The bike was owned for the last 6 years by a very meticulous chap, who seemed to have looked after it very well.
The chain kit and the battery are new. It runs like a charm. It also has a LeoVince exhaust which sounds (and looks) quite good IMO.
I've just noticed an issue I need to tackle: the hand of the T° gauge got close to the red zone a few times, especially in city use.
After a ride, engine off, I heard a hissing sound, a bit like boiling water (but no spillage spotted) and the engine did feel hot to the touch.
I'll check the coolant level this weekend by removing the tank. I just hope it's not the thermostat stuck in the closed position...
Valentin.