Good evening All.
I'm replacing the rear shocks on my CB500S.
The upper mounting bolts that run through the seat cowling were a free & easy removal.
Not so the lower mounting bolts and both were a pig to get off. A mix of WD40 and violence eventually released them.
They are stainless steel bolts (?) and needed a 14mm or 9/16" socket, so I reckon 3/8" bolts.
The receiving nut, presumably carbon steel, is welded to a bracket on the swingarm.
On inspection one of the bolts has deformed / damaged threads at the end, and on withdrawing it has damaged the threads on the nut.
I'll be getting new bolts, but would like advice on my options for the nut.
Option 1 – Re-thread the nut, but not sure how successful this would be given the thread damage.
Option 2 – Hacksaw the welds to remove the damaged nut. Replace the nut at the same time as the bolt, but this would not be welded to the swing-arm.
Option 3 – As above, but ask the garage who will be MOT-ing the bike to pop a couple of welds on the nuts while they have it.
I'd prefer Option 2, but I'm not sure how critical the existing welded nut is.
Is it welded to prevent the holes in the bracket becoming elongated due to the movement of the rear shock ?
Thanks in advance.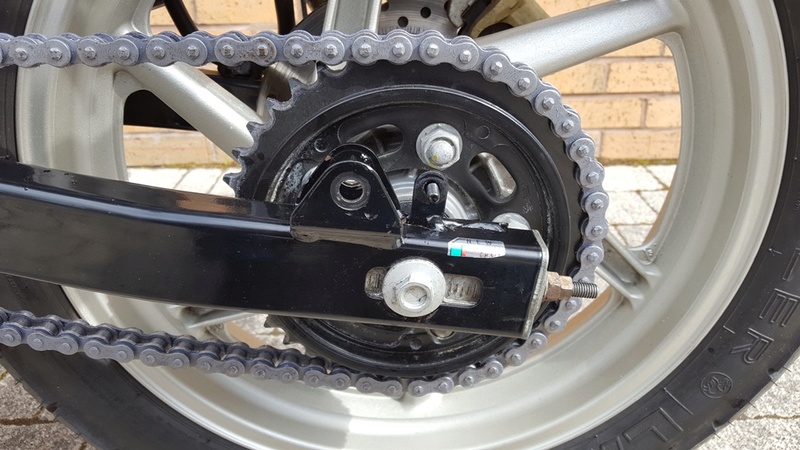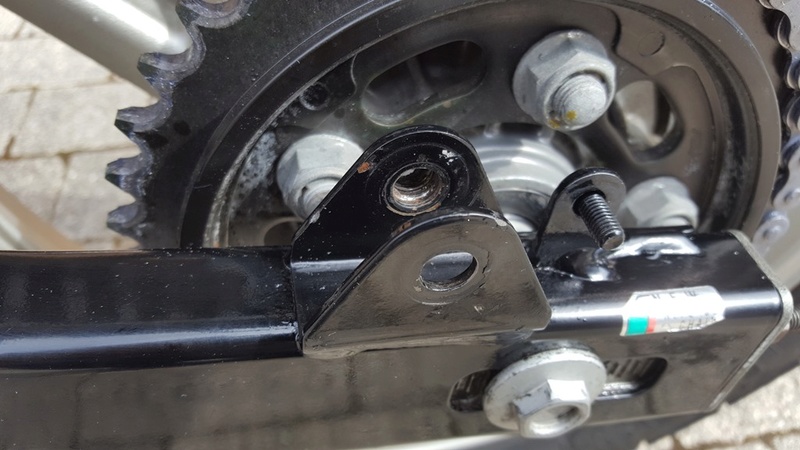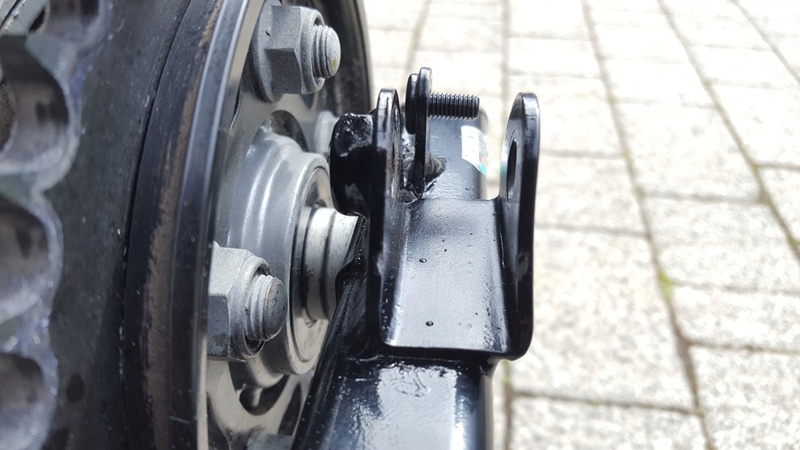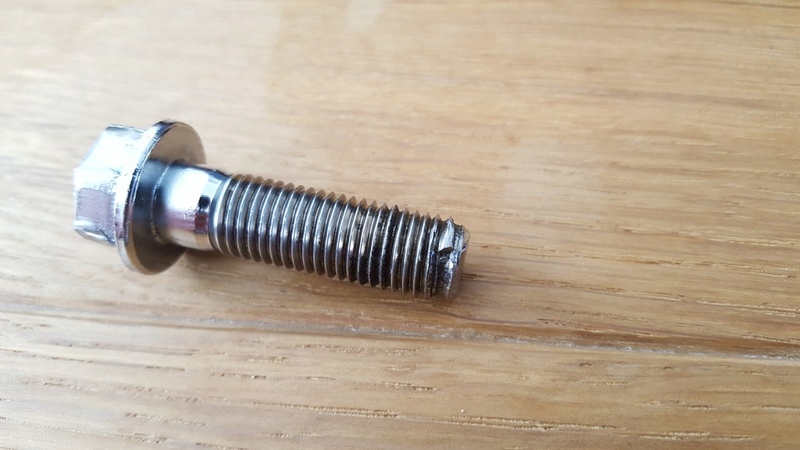 Last edited by DD03DJD on Tue 09 Aug 2016, 5:56 pm; edited 1 time in total (Reason for editing : Changed "Chrome" to "Stainless Steel")