Hi,
I'm just chatting to the people who provide our club graphics to get a set of decals made up for the bike.
Firstly they can do the Honda wing for the tank no problem but what I do need is an accurate height..... from say the bottom of the text to the top tip of the wing and maybe the widest part of the text (as per the picture)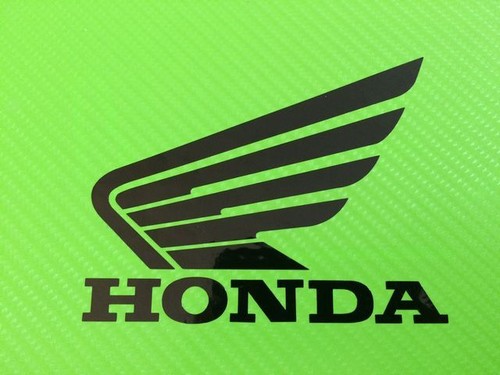 Secondly can someone take a good photo directly in front (so a flat image like the one above) of the CB500 side panel logo and post it up so they can make the graphic up aswell as providing the dimensions say to either end of the horizontal bar aswell as the height (just for reference its the lower graphic in the picture below I'm after).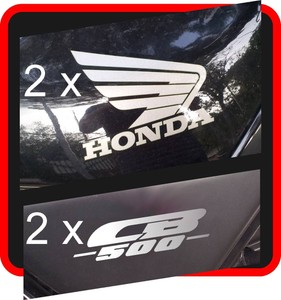 Oh, and also a direct on pic and dimensions of the HONDA logo above the rear brake light.....

thank you!
Dan