Some pictures as promised.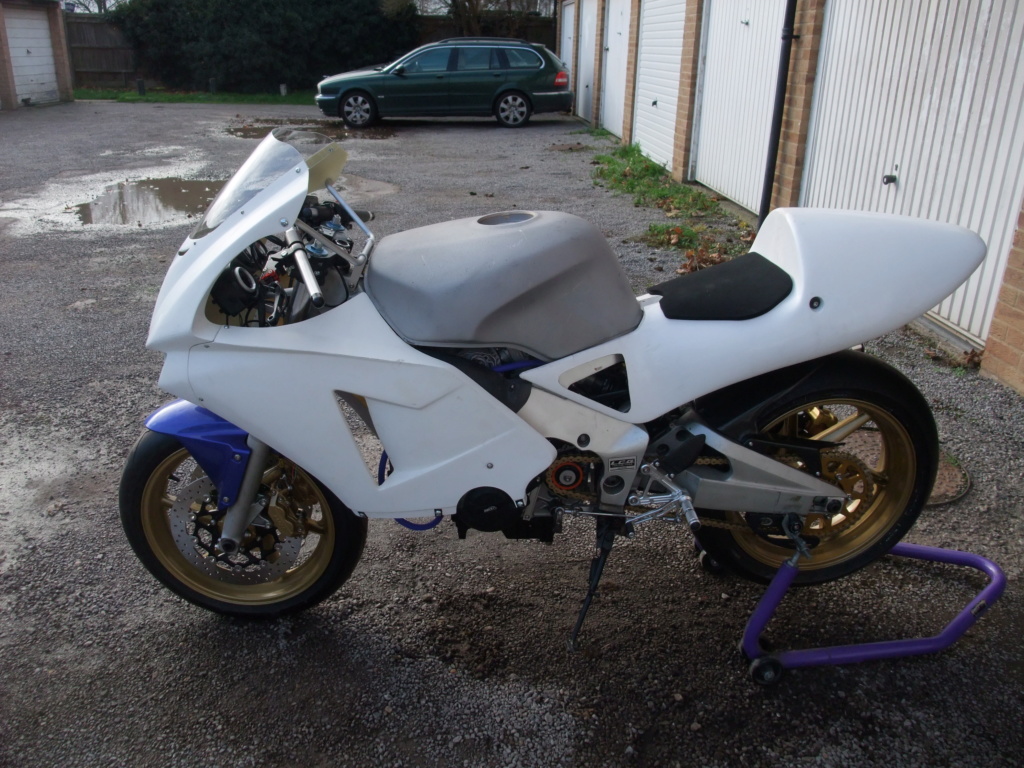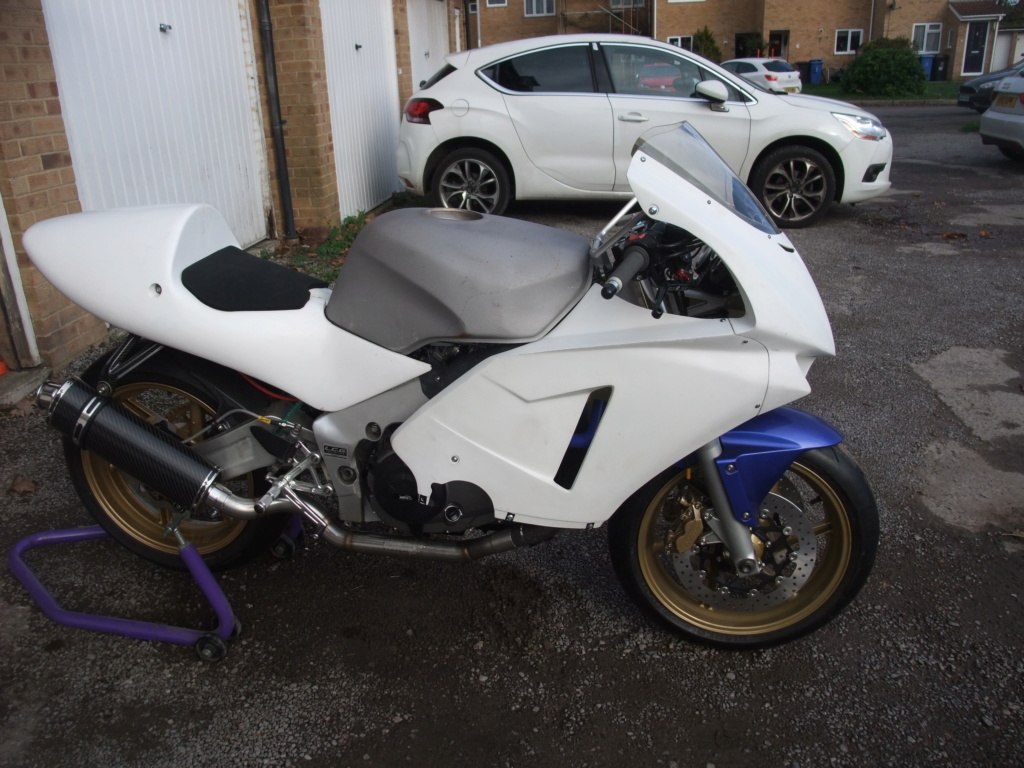 I have removed the radiator whilst I'm working on the cylinder head to make things easier.
I need to do the final fitting of the fairing at a later date, my priority at the moment is the cylinder head work and electrickery.
These are quite important to get the engine up and running properly.
I'm quite pleased that the cutout on the left side is ideal for the alternator cover( I must have been very close on the position of the engine). Unfortunately I'll have to do something about the cutout on the other side before it goes to paint.