A lot of people have told me to put up a thread on my track bike project, so here it is

A few pictures to show how far I have got so far.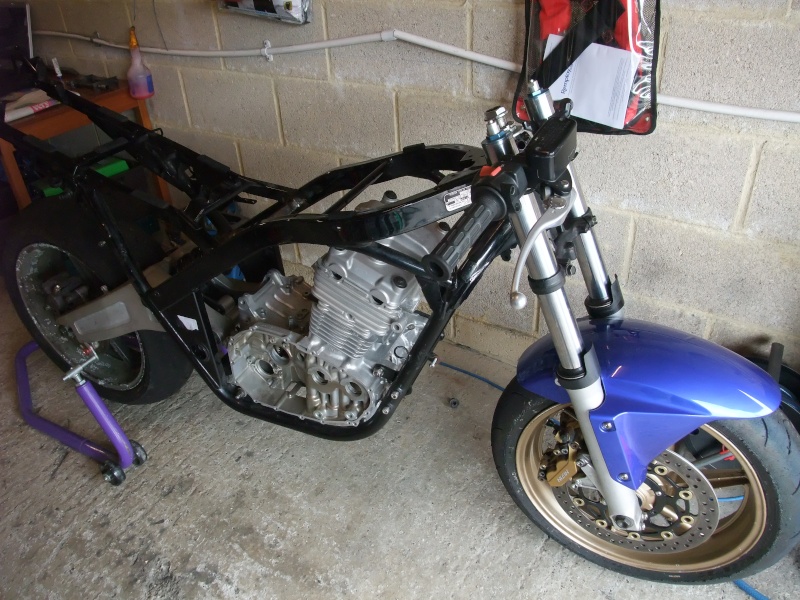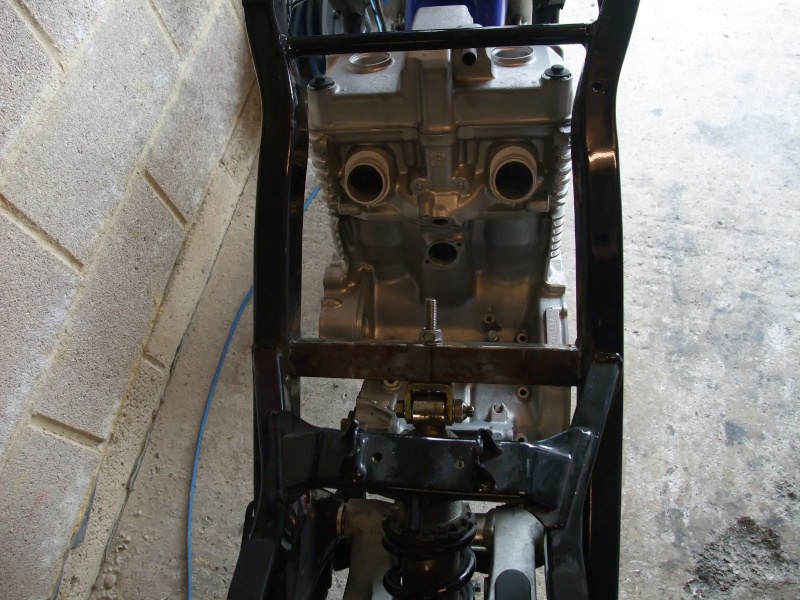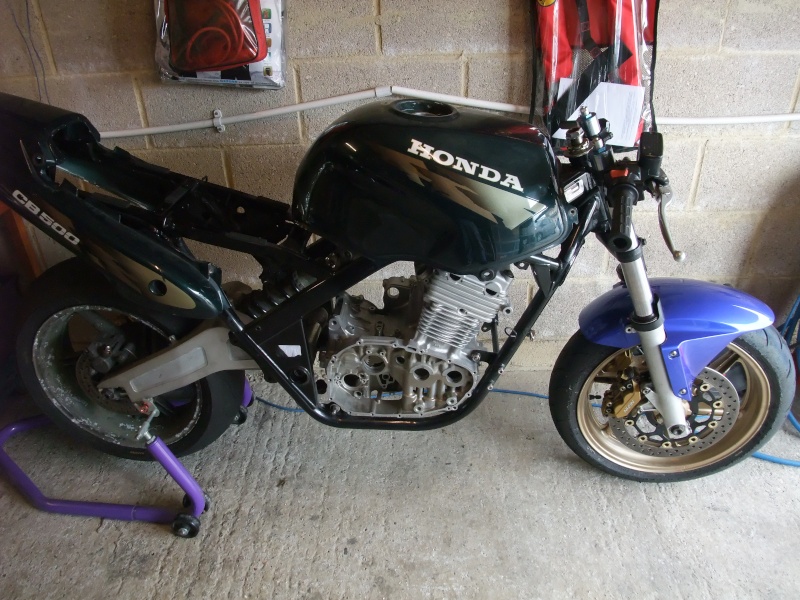 So far it is a CB500 s frame modified to take a CBR400RR (NC29) swingarm and suspension. The rear wheel is a CBR900RR fireblade one (£1.20 on fleabay), running a 180/55/17 tyre. I'm using a cb500 sprocket carrier machined down to align the chain run, with a CBF500 output shaft to space out the front sprocket.
The front end is from a CBR600RR4 with a front wheel from a SP1 and a 120/60/17 tyre. The brake discs will be Brembo 310mm when funds become available. The clip-ons are only on for ease of moving it about, it will have a set of renthal bars on it once I have the top yoke conversion done. The lower yoke is from a CBR900rr (98 model) the pinch bolts on the RR4 fouled the radiator at full lock.
The observant ones will notice that the rear upper engine mount has been removed to allow the monoshock to be aligned properly.
I have made one to be fitted just under the shock mount, but ran out of argon, so welding that in will have to wait.

The engine cases/head have just been vapour blasted and will be painted once I have finished using it to position everything correctly. They are currently empty apart from the gearbox output shaft. (I saw no need for lifting a complete engine about unless necessary)
I shall endeavor to post pictures and any progress as they occur