I finally got round to checking the valve clearance on my 16k mi 2003 CB this weekend.  As it turns out they are all out of spec!  But all by similar amounts, so I'm taking that as even wear.  The odd thing was when positioning the camshafts prior measuring the clearances the /T mark on the alternator rotor didn't quite line up with the
IN
and
EXH
markings on the camshafts.  They were slightly out.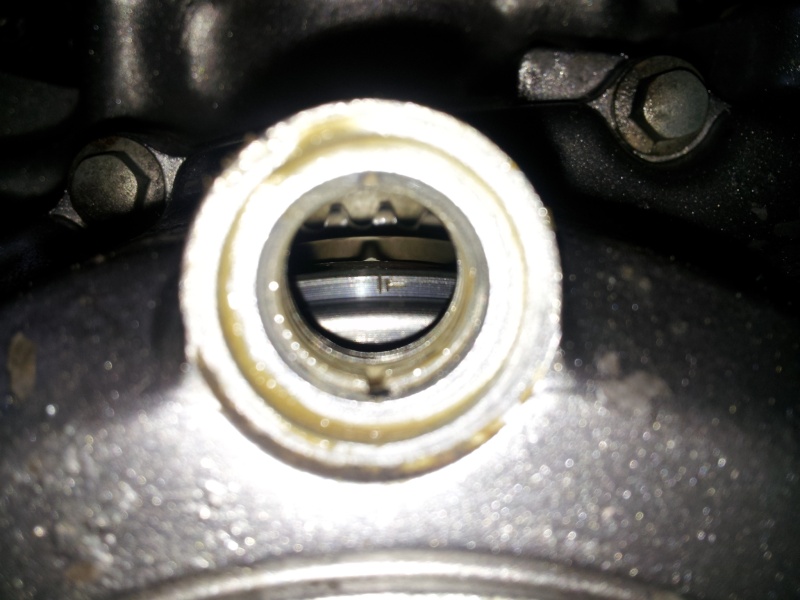 Turning the crank until the camshaft marks line up with the top of the cylinder head causes the /T mark to just about disappear out of the inspection window.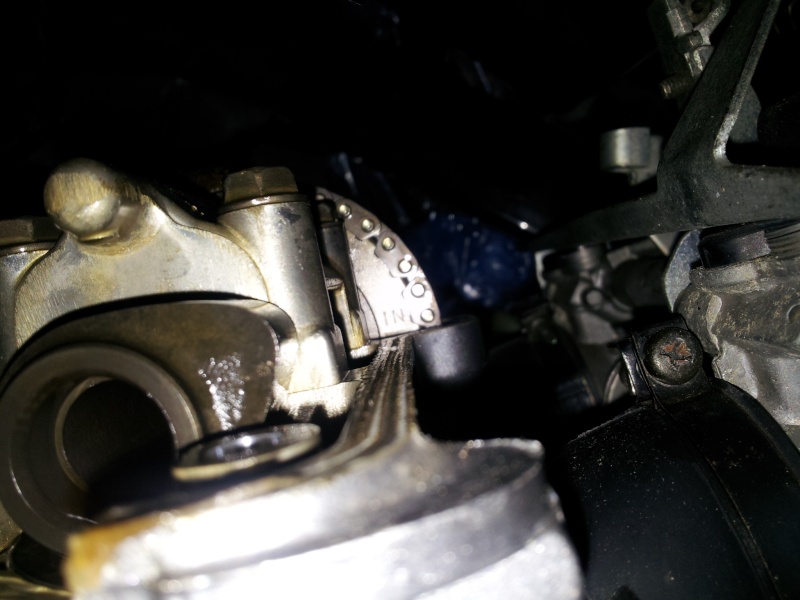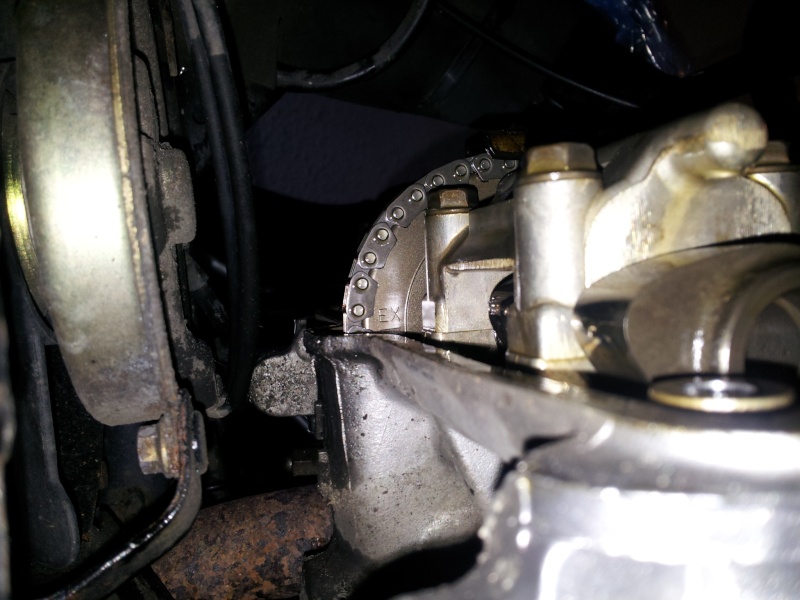 I checked the same with the /O marks, and they were out by the same amount.  So at least the /O and /T marks are in the right position relative to each other.
This was all done prior to removing the tensioner and camshafts.  As far as I know the timing has never been checked/altered since it came from the factory.  I bought it with decent history at 7k miles, so I don't think the valve cover should ever have been off before.
My main concern is how should I put it all back together?  It kind of looks like its one tooth out on the cams.  So should I try and "correct" it or leave it be!
Anyone got any ideas?
I did find this topic in a quick search but nothing conclusive.
link
Last edited by georgecb500 on Tue 03 Mar 2015, 12:46 am; edited 1 time in total (Reason for editing : added the photos properly this time!)