Thought I'd start a blog covering how I get on with the repairs to my bike after my Boxing Day off! So welcome everyone to my first post …
I've made some progress but keep getting interrupted by the weather, so this is where I've got to so far.
The crash was a pretty typical RHS low-side at a very steady pace (thankfully!). So hopefully it will be useful as a guide for other newbie crashers on checking/replacing/repairing the typical things that get damaged.
Might as well start with a pic of the crash site from the direction I was travelling in. The bike spun 180 degrees once it started sliding so it hit the barrier top-side first. The screen shattered and clocks took a wack but I think this was probably preferable to forks vs Armco.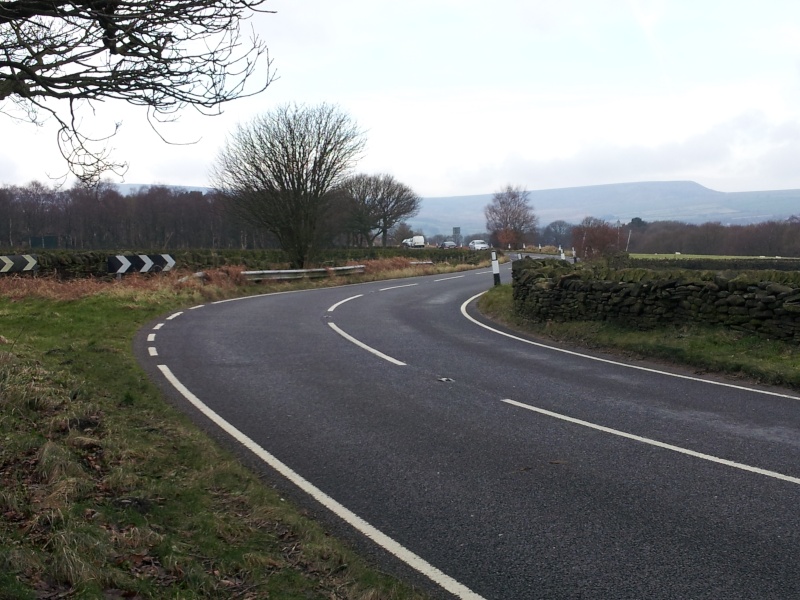 Got the bike home and it looked a bit sorry for itself. But so far, I've not come across any serious damage, hopefully it's just cosmetic! Fingers-crossed!! Here's a quick breakdown.
Screen: totalled
Mirrors: RH one is bent at the mounting point. LH one seems ok.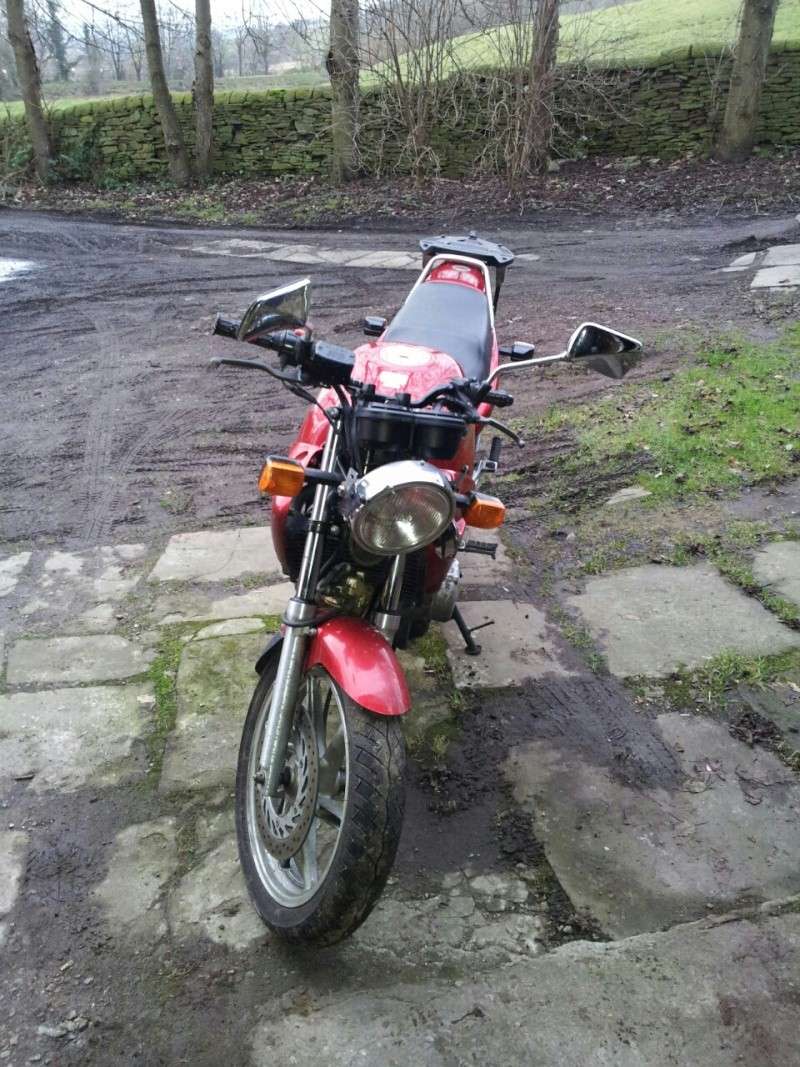 Clocks: Casing cracked near the mounting bracket and a graze above the tacho where I guess it contacted the Armco.
Bars and throttle: The powder coating has come away where the bars have bent slightly. RH end weight is clean gone and the throttle is jammed up with mud, grass and crap.
Front brake lever: Bent upward. Slightly annoying as I'd only replaced it in September!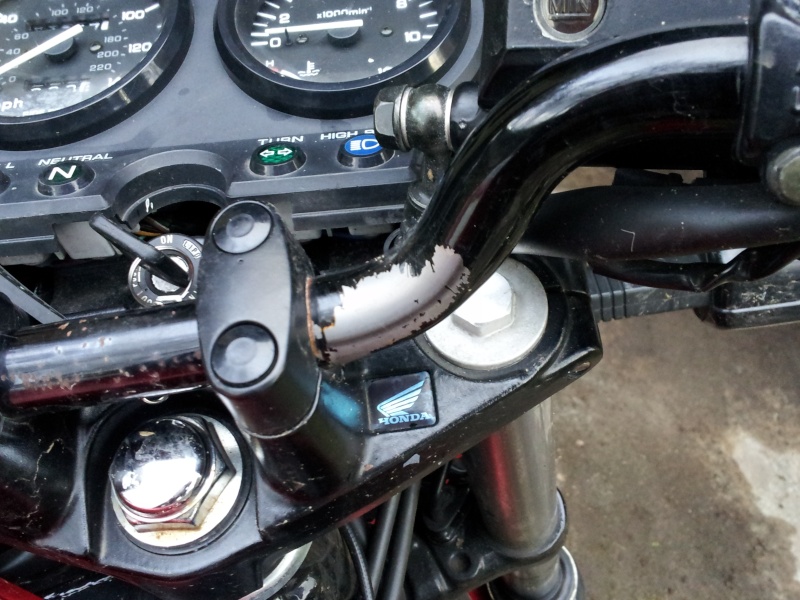 Radiator panel: A few extra scratches but most of these were already there! Perhaps time for a new one or a respray?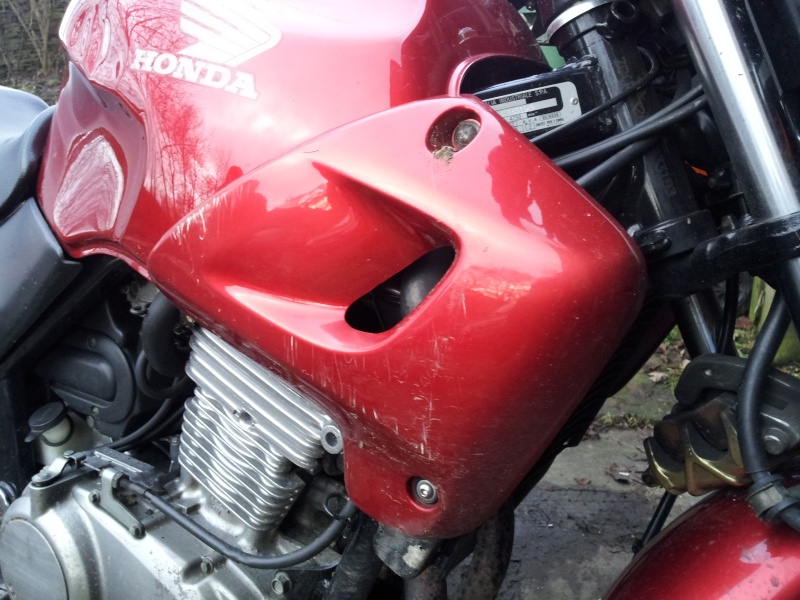 RHS Footpeg: Snapped clean off at the hinge when the bike started sliding backwards. The hanger looks ok. Brake pedal seems ok, its been dropped enough times on this side that I can't tell if this seems more bent.
Clutch cover: Corner ground off but not all the way through.
Exhaust can: A few more dints and scrapes.
First off I decided to invest in a pair of paddock stands. I know some people prefer to manage without, but I'm only getting the odd weekend to work on it and don't fancy leaving it propped up on a car jack for ages. Plus they'll come in handy for the Bandit too. Found these on ebay at 20% off for the pair [ebay link]. Good price, decent quality and work well enough.